Notice: Currently Glue must be compiled from source. These steps have been updated to show how to download and build Glue.
Prerequisites
1 – Visual Studio 2019 or Newer
https://visualstudio.microsoft.com/vs/community/
2 – MonoGame for Visual Studio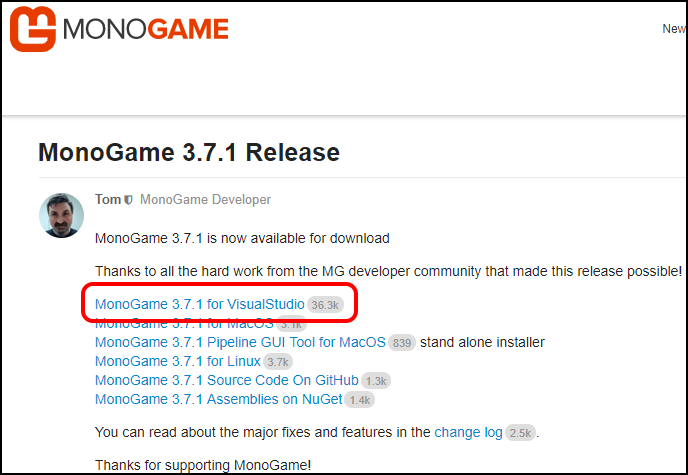 3 – .NET Core 3.0.1 for x86
https://dotnet.microsoft.com/download/dotnet-core/thank-you/sdk-3.0.101-windows-x86-installer
You must have 3.0.1 installed even if you have a newer version installed.
Download Source
1 – FlatRedBall NetStandard branch
https://github.com/vchelaru/FlatRedBall/tree/NetStandard
2 – Gum (master branch)
https://github.com/vchelaru/Gum
Building Glue
To build Glue:
Open Glue at <Git Root Directory>/FlatRedBall/FRBDK/Glue/Glue with All.sln. Note that this includes all plugins as well, so building this will give you a fully-featured Glue.

To rebuild Glue with all plugins, select Build -> Build Solution in Visual Studio. Simply building the Glue project or running Glue will not build all plugins.

Set GlueFormsCore as the StartUp Project


Launch Glue from Visual Studio

Glue should now be running
Troubleshooting
Having problems opening or running FlatRedBall projects? Check out the Troubleshooting Page.
Advanced Options
Here's some more options on getting or updating FlatRedBall:
Problems opening Glue projects? Try running a manual XNA installation:
http://flatredball.com/installing-xna-using-mxa/
Gum Download